Exactly 74 years ago to the day, a professional athlete permanently unhinged a politicised sports world. His name: Jack Roosevelt "Jackie" Robinson.
Jackie Robinson was an outstanding athlete: tireless, physically strong, fearless and focused. He was a talent of the century and, because of that, could have chosen which field he wanted to become a professional athlete in after college. Whether in basketball, football, baseball or athletics, the doors were theoretically wide open for him. But only theoretically. For Jackie Robinson was a person of colour (PoC) and - like all non-whites - was excluded from a number of things in post-war America. Socially, politically, culturally and also in sport.
But Jackie Robinson firmly believed in his goals and, above all, he believed in himself. On 15 April 1947, after years in an underclass "Negro League", he was the first professional athlete to break through this iron barrier when he stepped onto the field for the Brooklyn Dodgers baseball team with the number 42 on his back. After his debut season, he promptly became Rookie of the Year, and finished his career years later as a six-time MLB All-Star who also won the World Series.
Thanks to this key moment in sports history, athletes can now stand together on the field regardless of skin colour, gender, sexual orientation or religion. A moment for which the number 42 stands and which is celebrated annually on 15 April by a large number of sports enthusiasts.
Ludwig Räuber wears the number 42 in his heart and on his skin
Ludwig Räuber, a talented footballer who now works for TSG Hoffenheim and plays for FC Zuzenhausen, got under Jackie Robinson's skin with the story. So much so that he had it immortalised in ink on his skin.
"I see every person as equal and valuable"
For the now 26-year-old, the integration of and advocacy for outsiders, poorer or different people has always been a big issue. "I see every person as equal and valuable - there is no better or worse in my vocabulary. Especially not on the basis of origin, creed, social standards or recognition by society."
This trait is especially significant in football as a sport that brings together the most diverse people. This is how Ludwig Räuber, who is called "Wiggerl" by most people, met his best friends at a trial training session in 2008.
When he talks about them, it quickly becomes clear what football is capable of. All it takes is a ball and the right attitude to make differences insignificant. Because the pasts of the three friends could not be more different. While Wiggerl grew up as a privileged white man, Hamza and Mohamad came to Germany alone as Somali war refugees without parents.
In the meantime, the two have become an integral part of Wiggerl's family: "Mo and Hamza are both more than just friends to me - they are like brothers. Whether at family celebrations, at Christmas (even though they are both Muslims) or when my relatives visit, both are still there today."
"I want to tell Jackie Robinson's story"
When Wiggerl heard Jackie Robinson's story for the first time in 2014, he was immediately moved. An exceptional athlete who stood up to insults, violence and discrimination with an irrepressible will.
"With the tattoo of 42 on my upper arm, I want to stand for tolerance, integration and will. Every time I go on the pitch. Also here in Germany. I want to tell this story and thus contribute a little bit to enlightenment. With the hope that inequality and discrimination will one day no longer find a place."
Rosenheim, Ingolstadt, Hoffenheim - an exciting career path
In addition to his exemplary social attitude, Wiggerl also made a name for himself on the pitch.
Too small, too lanky: Ludwig Räuber's golden thread
His football career began at the age of five. And one thing was striking: no matter in which youth team he played, he was always the smallest and slimmest. Nevertheless, and perhaps because of this, he attracted attention. Year after year, he was invited to tryouts at FC Bayern Munich and TSV 1860 Munich. "It was frustrating. I was always certified as having a very good technique, good speed and game intelligence. Only physically - that was the credo - it was never enough. Bitter for a youngster who can't choose when to grow."
But just like for his great role model with the number 42, giving up was not an option for Wiggerl Räuber. He eventually moved to TSV 1860 Rosenheim and later made the leap into the 4th division team there at the age of 17.
Training with professoinals in Ingolstadt
In 2013, the next step in his career followed at FC Ingolstadt 04 - a professional career was within reach. "My time at FCI was enormously exciting. The club had its most successful period and I was also able to develop into a regular player in the U23s and was always part of the Bundesliga team in test matches." But one thing continued to haunt him: too weak, too narrow, not physical enough.
The club had confidence in the qualities of the all-rounder, who could play all positions in midfield as well as in defence. That's why there was additional strength training for him from the second "Schanzer season" onwards.
After three years, almost 100 Regionalliga games and a few burst transfer opportunities, Ludwig Räuber left FCI and went back to Rosenheim.
When Wiggerl talks about this time, he sums up as follows: "As always in my life, I accept every situation and make the best of it." And in this case, that meant for him: studies and 4th division football.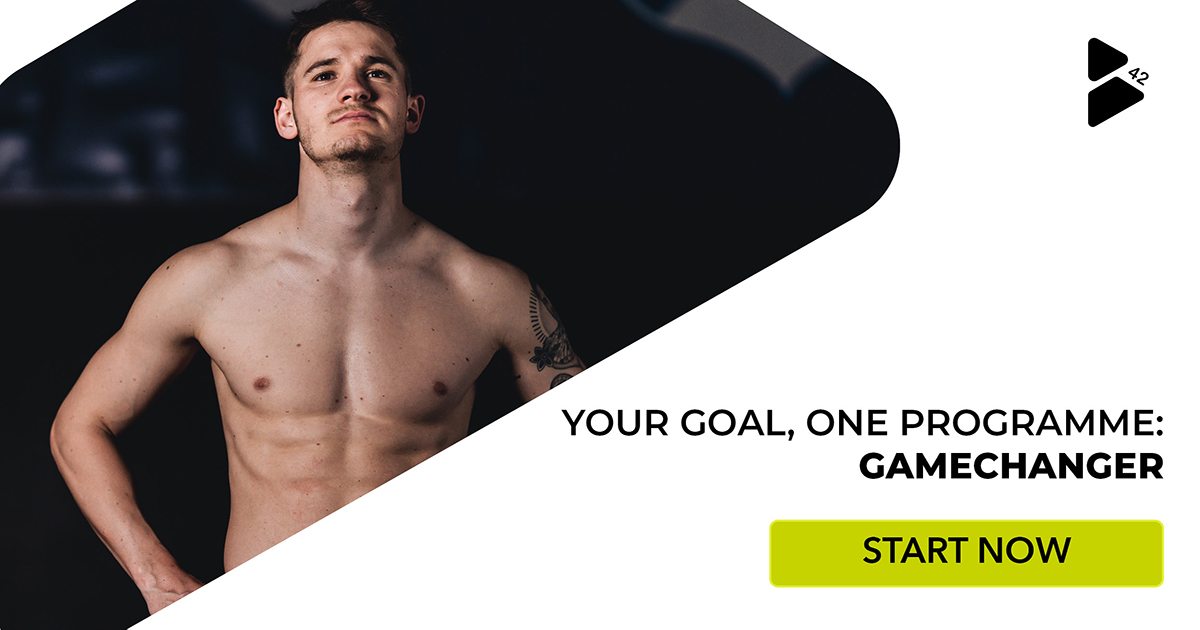 Heeding the call of TSG 1899 Hoffenheim
Suddenly, out of nowhere, a call came from a Bundesliga team. However, the Sinnsheim team was not primarily interested in his footballing skills, but rather in his commercial skills.
So at that time, they were looking for a person in the licensed player and merchandising department to manage a new brand called Umoja. This clothing label's mission is to produce clothes that are made in Africa at fair wages, with the proceeds flowing back into infrastructure, schools and drinking water.
A job made for him - for his strengths. For his ideals.
Nevertheless, the melancholy remains: "Of course, my heart bleeds when I look out the window and see how the boys - whether U23 or professionals - can pursue their passion every day. And they do so under perfect conditions."
Currently, as far as one can speak of it in the year of the pandemic, Ludwig Räuber plays for the local FC Zuzenhausen.
However, he does not want to rule out a personal re-start in the future. After all, he is physically stronger than ever before in his career.
Training with B42 as a GAMECHANGER
B42 and its training programmes have also contributed to Wiggerl's now strong physical constitution, as he has been a steady user of the training app since its inception.
"In my second year in Ingolstadt, I realised that I was now finally physically 'ready' for strength training. From then on, I trained regularly and quickly noticed changes on the pitch. With the app, I then trained even more intensively during the Corona period - and have kept it up until now."
Whether it's GAMECHANGER or exercises from the free range - the training app is an indispensable companion.
BE the number 42
The number 42 has left its mark on Wiggerl to this day. It was his first tattoo and even if it has lost some of its colour compared to the new ones, it still has the same meaning for him: "When I'm not wearing the jersey with the number 42, I wear it on my skin.
In the meantime - twenty tattoos later - he is by far most frequently addressed about those very two digits on his skin.
"This number is my life path. It shapes me every day on and off the pitch. Bringing people together, integrating them and tolerating them is my mission."
Ludwig "Wiggerl" Räuber is the number 42 – and you can be it as well!
Download the B42 football app now:


Be fearless. Be focused. B42