Because football can cost lives
When people report and discuss about the overloading of intensive care units, effective protective measures or 7-day incidences in connection with Corona, one thing is sometimes forgotten:
Behind every infected person, behind every fatality, there is a human fate, there are affected partners, families, friends.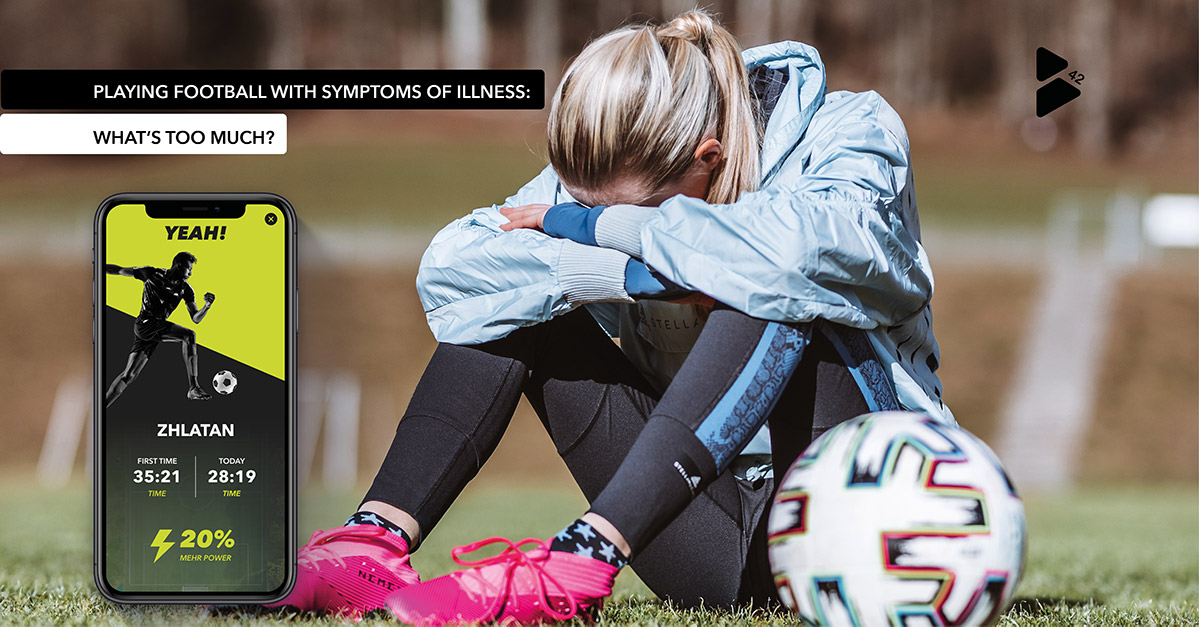 The fact that this brutal fate can also affect young athletes in their prime is made clear by a case that became public a few weeks ago in Germany. It shows how dangerous this virus is and how fatal it can be to underestimate its impact.
Pascal was 20 years old. He died unexpectedly of heart failure. A few weeks earlier, he had contracted Corona during his training as a nurse.
The symptoms were rather harmless. Pascal complained of fatigue for three days and the short-term loss of his sense of smell. He assumed that he would be fit and able to work again. He started playing football again.
Even weeks after infection, Covid 19 can be fatal
This decision cost him his life. His heart had been attacked by the virus. However, he himself had not noticed anything about it.
Today, his father says that he would have sent him to the doctor if he had known more about the consequences of Corona.
In fact, we still know very little about the extent of the long-term consequences of Covid 19, but already young people who had previously felt in top condition, even months after infection, are complaining about various effects of the disease that enormously affect their everyday lives.
According to initial studies, 30 percent of those infected show abnormalities in the heart. But it is still uncertain how, or how severely, covid disease can affect the heart muscle.
What is clear is that it can have serious consequences - like any cold that has not been properly cured.
Digression: Playing football while having a cold is like playing roulette with your health.
For most footballers in this country, it's a time off from football right now.
A time in which the foundations are laid for the second half of the season. The big goal is to use this time wisely to give every single player a top starting position for the remaining games.
However, before the teams return to the table-topping fray, they still have to fight their way through January. Through a cold and wet training month where flu and colds are the order of the day.
The advice from medical specialists is forceful and clear:
"Anyone exercising with a flu or a cold is playing roulette with their life. Because the viruses can attack the heart muscles".
In plain language, this means that playing football intensively or exercising during an illness increases the likelihood of a cold spreading into myocarditis.
In the worst case, this can lead to cardiac arrhythmias.
Although most cases of myocarditis are mild, those who do not cure the inflammation and continue to exercise risk their lives.
Around 5 per cent of sudden cardiac deaths are the result of myocarditis.
If you feel fit, a harmless cold may not have serious consequences if you continue to exercise.
However, there are symptoms where you should definitely not play football or work out:
Swollen lymph nodes, pain in the throat and limbs, purulent sputum, increased temperature or fever.
If you play football with these symptoms of a cold, you are allowing two stress factors to affect your body at the same time - the infection itself and the additional exertion caused by the sport.
So what may sound like "biting strength" to you can, in the worst case, give you the last "bite in the dust". Real "toughness" in these situations is therefore characterised by being able to admit one's own weakness and to demonstrate health awareness and maturity to the coach and to the team.
Pascal's family wants to shake things up
Pascal's family has proactively approached ZDF (German TV program) with his story. They want to shake things up, to give their son's death meaning.
Their concern is to warn others of the dire consequences that a Corona infection can have even weeks later. The family wants to appeal to young athletes to make sure they see a doctor after an infection and not to take up sport too soon.
The words of Pascal's mother are deeply moving in this context: "When I'm dead, I'll be with Pascal. But if I can protect anyone from it by walking around with my mask or just staying at home, it's already paid off."
We have great respect for the courageous step taken by Pascal's family. And we can only echo that message:
Take this damn virus seriously, don't underestimate the consequences, listen to your body and above all: get checked out.
With sense and understanding: the B42 training app
We advise you clearly:
As soon as you don't feel well and sickly, you have a ban on hard workouts!
During this time, you can either fall back on one of our yoga flows, squeeze in a mobility workout, try out our breathing routine or simply take a complete break.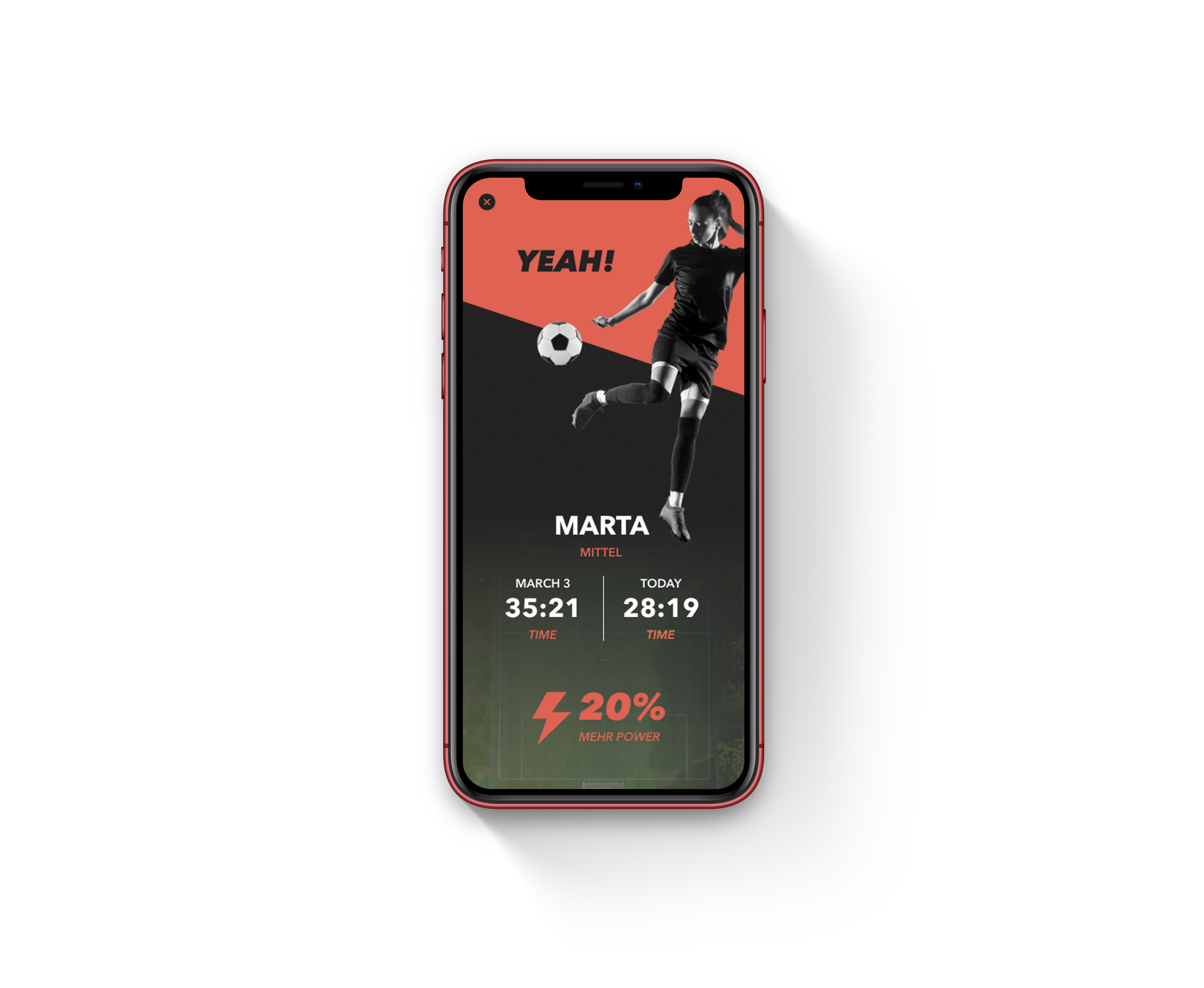 Lade dir die B42 Fussball App jetzt direkt runter:


Let's change football forever!
Be Fearless.
Be Focussed.
B42