A guest article by our expert Mirko Eckert on the topic of prehabilitation and which exercises are the perfect preparation for a cruciate ligament surgery.
Your performance level has just climaxed, a small wrong move for a fraction of a second and it happened:
The knee has twisted and you are lying on the floor with a painfully distorted face.
Injuries happen quickly, are multifactorial and can never be completely avoided or foreseen.
Coincidence and misfortune play a major role in the occurrence of accidents, even though a large number of injuries could certainly be avoided preventively;
About half of the injuries in football happen without direct external force.
In our blog post you will find out EVERYTHING you need to know as a football player in order to prepare yourself perfectly for a surgery plus a complete training program for knee joint surgeries.
Particularly often affected:
the knee joint
The knee joint is with a 15% share ranked second among the most injured structures in men's football, directly behind injuries of the thigh that are mostly muscularly.
Measured in terms of downtime, however, the knee joint is at the top and thus represents the most severe type of injury.
Especially ruptures of the anterior cruciate ligament (ACL) are one of the most common and most devastating types of injuries. Women even have a 2-8 times higher risk of suffering a rupture of the ACL.
The devastating consequences
Surgical reconstruction of the ligament structure is the current standard to treat ACL ruptures of patients who participate in sports.
Only about one third of the athletes can resume their sports activities without restrictions in the first year after an ACL reconstruction.
After large number of injuries, athletes do not reach their competitive level anymore despite surgery - which regularly results in the end of a career.
Even though surgery is the standard treatment method for an ACL rupture, a second opinion should always be obtained.
Every injury is different and should be evaluated individually. Also conservative forms of therapy show comparable long-term success.
Nevertheless, the active athlete usually cannot avoid surgery. The condition of the knee, the surgical method and the concomitant injuries, such as a trapped meniscus, determine the time between trauma and surgery.
Often long waiting times for a surgery appointment
Professional athletes are often operated on within 48 hours before swelling and inflammation have fully developed.
However, there is no clear evidence yet, whether immediate surgery within the first 48 hours is superior to delayed surgery after four to six weeks.
In recreational sports, cruciate ligaments are rarely operated on the next day anyway, and often several weeks pass by, simply because of waiting times for the appointment of MRI and consultation hours before the operation.
A supposedly unnecessary extension of the rehabilitation period?
Prehabilitation: fit for the surgery
A surgery is an extreme intervention for the body. Prehabilitation (short prehab) therefore includes specific training to prepare for surgery, analogous to rehabilitation after surgery.
The better the training condition of the muscles and the tendon-ligament apparatus before the surgery, the faster the rehabilitation will proceed.
A surgery is always associated with a loss of strength and functionality, the initial level before the surgery determines the condition afterwards.
Preoperative training can reduce postoperative muscle atrophy (muscle loss) and pain. With cruciate ligament plastic surgery, unlike suturing the cruciate ligament together, it sometimes takes six to eight weeks till surgery.
The waiting time prior surgery should not frustrate but motivate you. You can actively utilize this time and even foster the overall rehabilitation.
Relieving posture and a low activity level are counterproductive in this case.
Preoperative training also brings hormonal and immunological advantages. Especially patients with a higher risk profile due to a lack of physical fitness benefit from prehab, but also athletes.
The timing is only one of many influencing factors for the success of your surgery – whether forced or deliberately chosen – so a longer waiting period should not unsettle you.
Studies proof: Prehabilitation in football is worthwhile
Studies have shown that the combination of Pre- and rehabilitation in cruciate ligament reconstruction resulted in significantly improved functionality and quality of life even still two years after surgery.
Compared to conventional rehabilitation.
The probability of returning to the original sport is therefore significantly higher with prehab.
Strength and mobility as the key to optimal surgical preparation
In addition, the preoperative strength of the quadriceps (front thigh) seems to be a decisive predictor for the functional restoration of the knee joint after surgery. Grindem et al. even recommend 90% leg symmetry before cruciate ligament surgery (2015).
Furthermore, limitations in mobility can have a negative impact on rehabilitation.
Not only during orthopedic surgery, but also during visceral surgery, chemo- and radiation therapy, a higher general fitness level improves recovery and prevents side effects.
General fitness is a strong predictor of the outcome and avoidance of complications of a wide range of surgical procedures.
This is achieved, among other things, by shortening the length of being bedridden and hospital stay.
As is so often the case, nutrition also plays a role in prehab
Since – despite active prehab – a reduced activity level prevails, attention should also be paid to nutrition.
If the compulsory break leads to an increase in body weight, this can have negative consequences.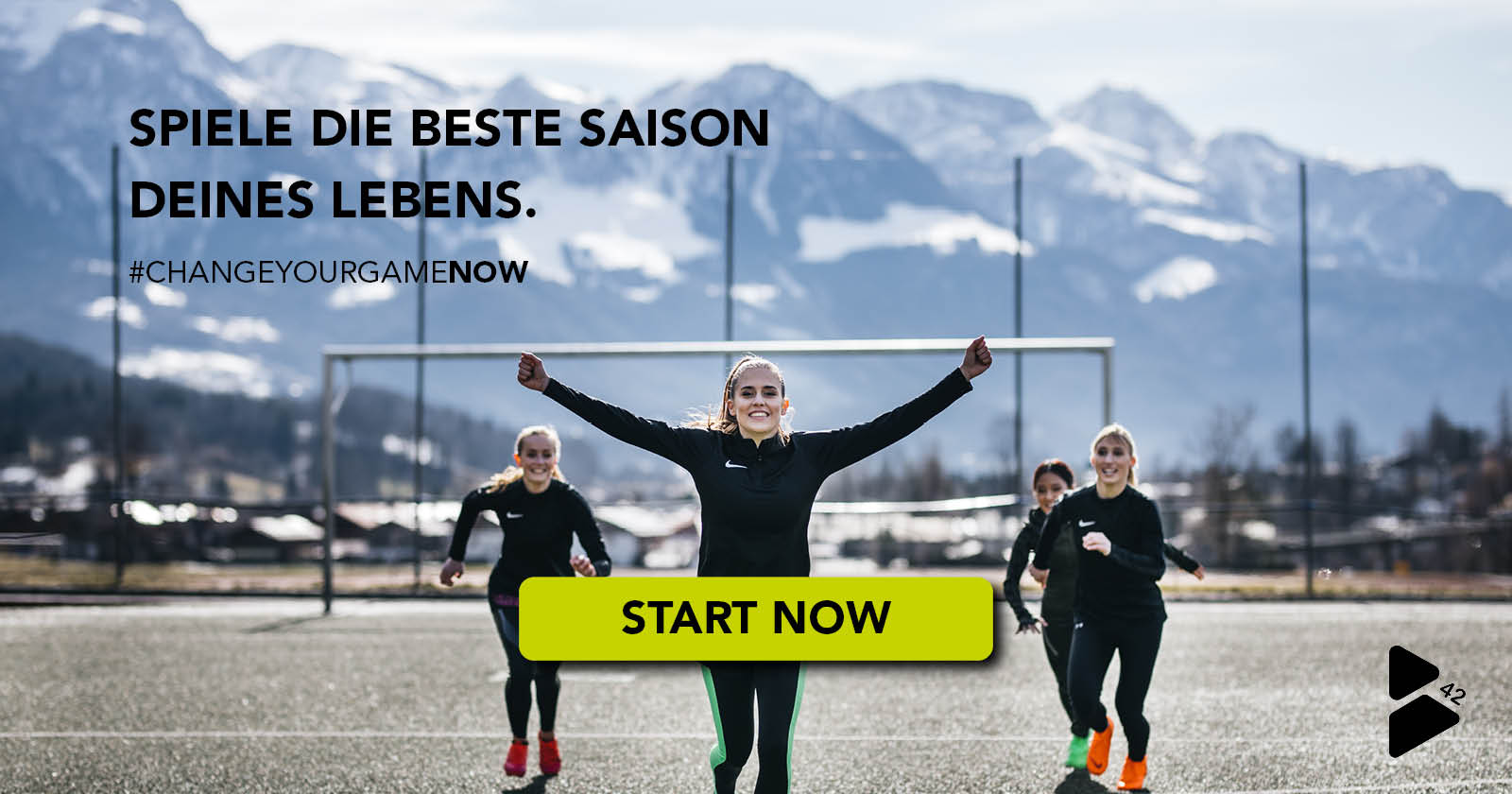 An increased body mass index (BMI) also has a negative effect on your rehab. In addition, the nutritional supply of the organism is also of great relevance for healing.
Furthermore, prehab can bring psychological and psychosocial benefits. Therapeutic neuroscience education that contributes to the improvement of pain perception should also be integrated.
Prehab as an important topic for the future
The clinical evidence on prehab is still in its infancy and shows mixed results overall.
However, the majority of study results show great, untapped potential. So far, there are no evidence-based therapeutic standards.
In the future, professional prehab should be considered as a supplement to conventional rehabilitation in order to increase the functional results of a surgical intervention and minimize risks.
Ideally, supervised and individualized prehab should take place.
The point of contact for prehab is physiotherapists and sports therapists or a qualified personal trainer.
Our B42 experts also support football players in their individual pre- and rehabilitation via our Performance Call.
However, if you don't have the resources and possibilities, you can also take the initiative yourself.
Furthermore, both prehab and rehabilitation offer an excellent opportunity to implement long-term changes and optimization processes in lifestyle and training. Come back stronger!
The training should always be adapted to the fitness level of the patient. The following exercises are specifically aimed at active athletes with knee trauma.
Fit for knee surgery: a prehabilitation-program for football players
Generally applies:
- Remain outside the painful area. A slightly unpleasant feeling or a pulling in the joint is fine, but a stabbing pain should be avoided per se.
- The range of motion can be smaller at the beginning than shown in the videos.
- In addition, you should clarify your individual suitability for the exercises with your treating orthopedist or physiotherapist.
Phase 1:
Restoration of mobility
Your knee needs movement: we recommend daily training sessions; several times a day is also possible (if symptoms worsen considerably, reduce the volume)
Supplementary physiotherapeutic treatment is recommended
Knee Rubbing
• Rub your knee with a towel over a large area with gentle pressure
1 set
Knee Overextension
• Work into an active extension of the knee
1 set - 15-20 repetitions
Heel Slide
• Active flexion and extension of the knee
• On a smooth surface, it is advisable to use a towel under the heel
1 set - 15-20 repetitions
Windshield Wiper
• try to bring both knees to the ground; support with your arms is allowed
1 set - 5 repetitions per side - both sides
Knee Circle
• Work into an active extension of the knee
• Select the range of movement as large as your current mobility allows
1 set - 5 repetitions per direction - both sides
Single Leg Stance
• One leg stance with slightly bent knee
• If the one-legged stance does not challenge you enough, you can try it with your eyes closed
1 set - 30 - 45 seconds per side - both sides
Breathing
• Lie on your back and place your hands on the lower ribcage
• Breathe deeply in and out through the nose only
• Follow the rhythm 2-2-4-2, or 3-3-6-3 as progression:
That means 2 seconds inhalation - 2 seconds hold - 4 seconds exhalation - 2 seconds hold
Perform the breathing technique for 5-10 minutes in a row
If the swelling of your joint is largely subsidized, an (almost) complete extension and at least 90° flexion are possible, you can move on to phase 2.
Phase 2:
Restoration of strength and neuromuscular control
Generally applies:
• Three training sessions per week with a break of about 48 hours
• Warm Up & Cool Down can still be done (several times) daily
Warm Up (1 set per exercise)
Knee Overextension
• Work into an active extension of the knee
15-20 repetitions
Knee Circle
• Work into an active extension of the knee
• Then select the range of motion as large as your current mobility allows
5 repetitions per direction - both sides
Y-Balance
• Balance on one leg
• Then stretch the toes of the free foot as far as possible in the directions of an inverted "Y".
• The heel of the supporting leg remains on the ground
3-4 repetitions per direction - both sides
Strength part (3-4 sets per exercise per leg)
All exercises are performed on both sides of the body to take advantage of the cross-education effect, a phenomenon where unilateral training leads to an increase in strength on the untrained side.
Start with 6-8 repetitions and increase the number progressively from training session to training session.
If you have reached 15 repetitions you can add an extra weight.
Knee Extension
• Sit down on a chair and extend your knee now actively
• Hold the extended position for 3 seconds
Single Leg Deadlift
• Balance on one leg
• Now push the heel of the free foot as far back as possible, the supporting leg is slightly bent
• Then you move your knee forward and up and actively extend your stance leg
• Hand support is permitted for balance control problems
Staggered squat
• Stand on one leg and place the toes of the free foot just slightly next to the stance leg
• Then perform a controlled knee bend on the stance leg, the supporting leg serves only for stability, not for force generation
• The heel of the stance leg remains on the ground
Single Leg Hip Extension
• Lie on your back and place one foot on the floor with bent knee
• The opposite leg is lifted and actively pulled up towards the chest
• Then press your foot actively into the ground and lift your hip
• Hold the top position for 3 seconds
Optionally you can train on a stationary bike ergometer.
In addition, it would be possible to increase the effectiveness of the strengthening exercises using Blood Flow Modulation/Restriction.
Cool Down
Breathing
• Lie on your back and place your hands on the lower ribcage
• Breathe deeply in and out through the nose only
• Follow the rhythm 2-2-4-2, or 3-3-6-3 as progression:
That means 2 seconds inhalation - 2 seconds hold - 4 seconds exhalation - 2 seconds hold
Perform the breathing technique for 5-10 minutes in a row
About the Author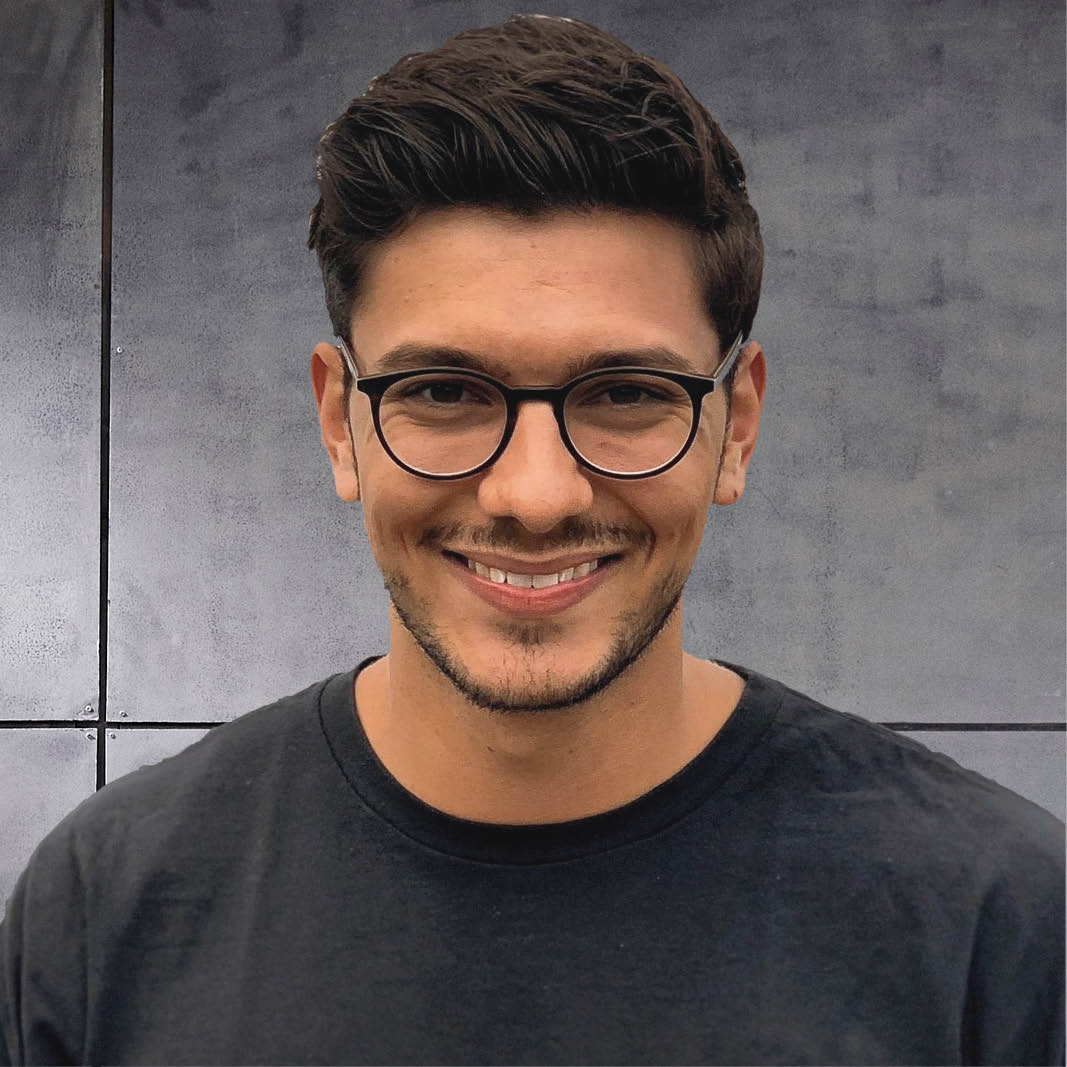 Mirko Eckert, M. Sc. Exercise Science and Coaching
Mirko is an independent coach and speaker, neuro-athletics trainer and co-founder of Athletics Training Germany. In addition to countless advanced training courses and a degree in sports science, he draws on his many years of experience as an athletics trainer, including in football and tennis, and his work as a Performance Specialist at EXOS.
Instagram: effectus_ & athletic training germany
Literature
Ardern, C.L., Taylor, N.F., Feller, J.A. & Webster, K.E. (2014). Fifty-five per cent return to competitive sport following anterior cruciate ligament reconstruction surgery: an updated systematic review and meta-analysis including aspects of physical functioning and contextual factors. British journal of sports medicine, 48 (21), 1543–1552.
Ardern, C.L., Webster, K.E., Taylor, N.F. & Feller, J.A. (2011). Return to the preinjury level of competitive sport after anterior cruciate ligament reconstruction surgery: two-thirds of patients have not returned by 12 months after surgery. The American journal of sports medicine, 39 (3), 538–543.
Butler, D. & Moseley, L. (2003). Explain Pain: Second edition. Noigroup Publications, Adelaide, Australia.
De Valk, E.J., Moen, M.H., Winters, M., Bakker, E.W., Tamminga, R. & van der Hoeven, H. (2013).
Preoperative patient and injury factors of successful rehabilitation after anterior cruciate ligament reconstruction with single-bundle techniques. Arthroscopy, 29 (11), 1879-1895.
Failla, M.J., Logerstedt, D.S., Grindem, H., et al. (2016). Does Extended Preoperative Rehabilitation Influence Outcomes 2 Years After ACL Reconstruction? A Comparative Effectiveness Study Between the MOON and Delaware-Oslo ACL Cohorts. Am J Sports Med., 44 (10), 2608-2614.
Grindem, H., Granan, L.P., Risberg, M.A., Engebretsen, L., Snyder-Mackler, L. & Eitzen, I. (2015). How does a combined preoperative and postoperative rehabilitation programme influence the outcome of ACL reconstruction 2 years after surgery? A comparison between patients in the Delaware-Oslo ACL Cohort and the Norwegian National Knee Ligament Registry. British Journal of Sports Medicine, 49, 385-389.
Hewett, T.E., Di Stasi, S.L. & Myer, G.D. (2013). Current concepts for injury prevention in athletes after anterior cruciate ligament reconstruction. The American journal of sports medicine, 41 (1), 216–224.
Hilibrand, M.J., Hammoud, S., Bishop, M., Woods, D., Fredick, R.W. & Dodson, C.C. (2015). Common injuries and ailments of the female athlete: pathophysiology, treatment and prevention. The Physician and sportsmedicine, 43 (4), 403-11.
Klein, C., Bloch, H., Burkhardt, K., Kühn, N. & Schäfer, M. (2019). VBG-Sportreport 2019 – Analyse des Unfallgeschehens in den zwei höchsten Ligen der Männer: Basketball, Eishockey, Fußball, Handball. Eine Längsschnittbetrachtung drei aufeinanderfolgender Spielzeiten. Hamburg: VBG.
Kraus, M., Freudenthaler, F., Frosch, K.H., Achtnich, A., Petersen, W. & Akoto R. (2018). Operative versus conservative treatment of anterior cruciate ligament rupture— a systematic review of functional improvement in adults. Dtsch Arztebl Int., 115, 855–62.
Manca, A., Dragone, D., Dvir, Z. et al. (2017). Cross-education of muscular strength following unilateral resistance training: a meta-analysis. Eur J Appl Physiol., 117, 2335–2354.
Myers, J.N. & Fonda, H., (2016). The Impact of Fitness on Surgical Outcomes: The Case for Prehabilitation. Translational Journal of the ACSM, 1, 12, 103-110.
Santa Mina, D., Clarke, H., Ritvo, P., Leung, Y.W., Matthew, A.G., Katz, J., Trachtenberg, J. & Alibhai, S.M.H. (2014). Effect of total-body prehabilitation on postoperative outcomes: a systematic review and meta-analysis. Physiotherapy, 100, 3, 196-207.
Thomas, G., Tahir, M.R., Bongers, B.C., Kallen, V.L., Slooter, G.D. & van Meeteren, N.L. (2019). Prehabilitation before major intra-abdominal cancer surgery. A systematic review of randomised controlled trials. Eur J Anaesthesiol, 36, 933–945.
Valkenet, K., van de Port, I.G., Dronkers, J.J., de Vries, W.R., Lindeman, E. & Backx, F.J. (2011). The effects of preoperative exercise therapy on postoperative outcome: a systematic review. Clin Rehabil., 25 (2) ,99-111.