Why
you
should
now
get
started
with
strength
training
during
the
winter
break
Hardly any other professional in the world has developed as much as Leon Goretzka in recent months. Bayern Munich's midfielder has become an integral part of the Champions League winner's line-up and is well on the way to earning the "world class" seal of approval in the future.
Unmistakably and probably also in causal connection with his recent performance explosion: a biceps like Hulk, a neck like a bull.
Physically, Leon Goretzka made ideal use of the corona-related football break in April. How you, too can make perfect use of your seasonal winter break for weight training is explained in the answers to the most frequently asked user questions of the past years.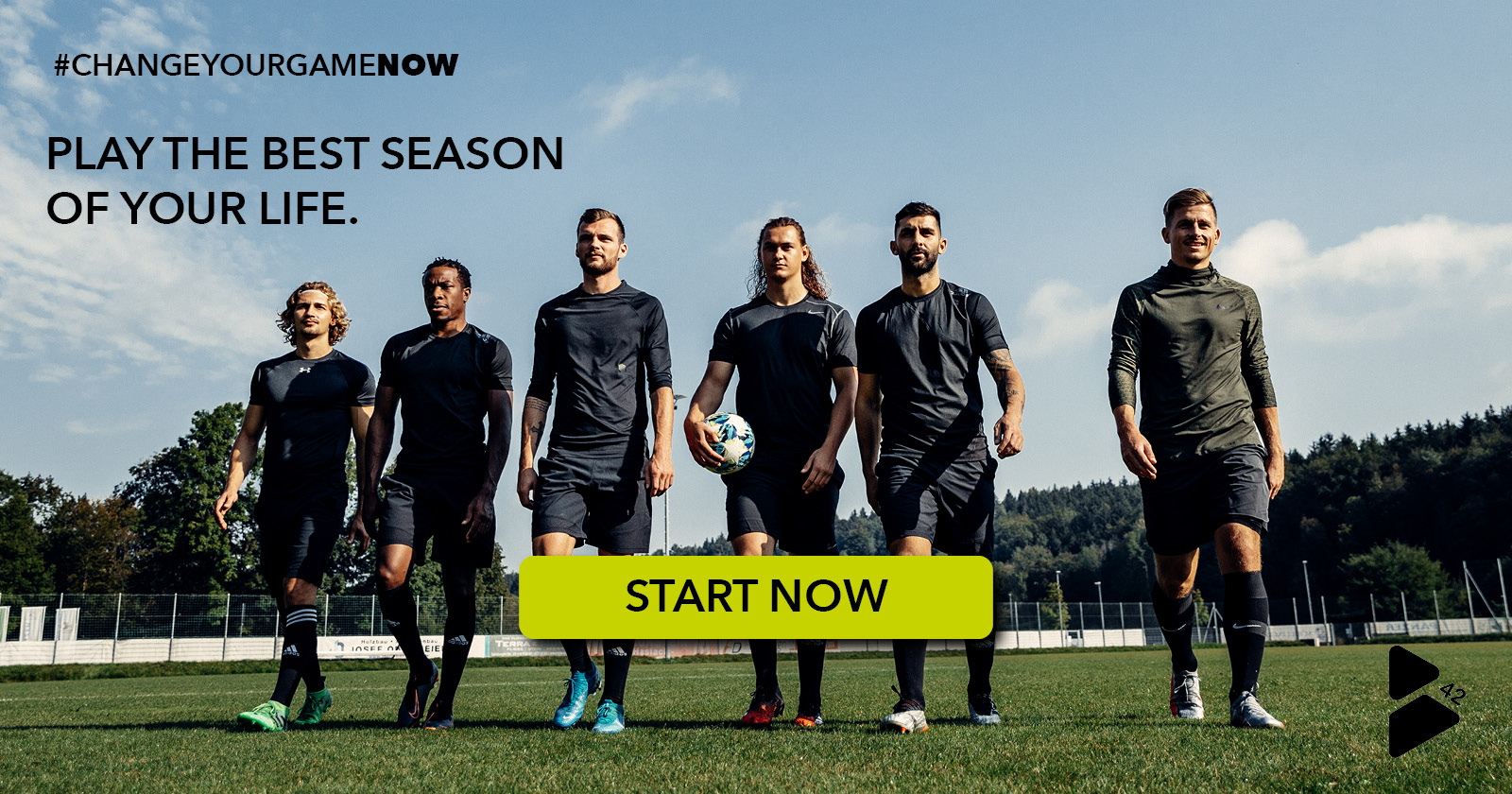 What should you always bear in mind when doing weight training during the winter break?
The year 2020 was a stressful one - physically, but above all mentally. Of course you should first enjoy your well-deserved winter break. To get physically and mentally fit and ready to perform again.
However, the time off is at the same time the key to a season in top form.
Only in this phase of the season can we work with you "full time" on your goals. No consideration needs to be given to match days or team training. You, your and your improvement front and center. Your game. Your decision.
One thing is important for you:
Don't be one of those players who find out after Christmas that the preparation will start soon.
By then you will already have lost some of your stamina and will have too little time to get back to your previous level of performance.
When's the best time to start weight training again during the winter break?
First and foremost, we would recommend that you always listen to your body, especially if you had minor or major aches and pains at the end of the preliminary round.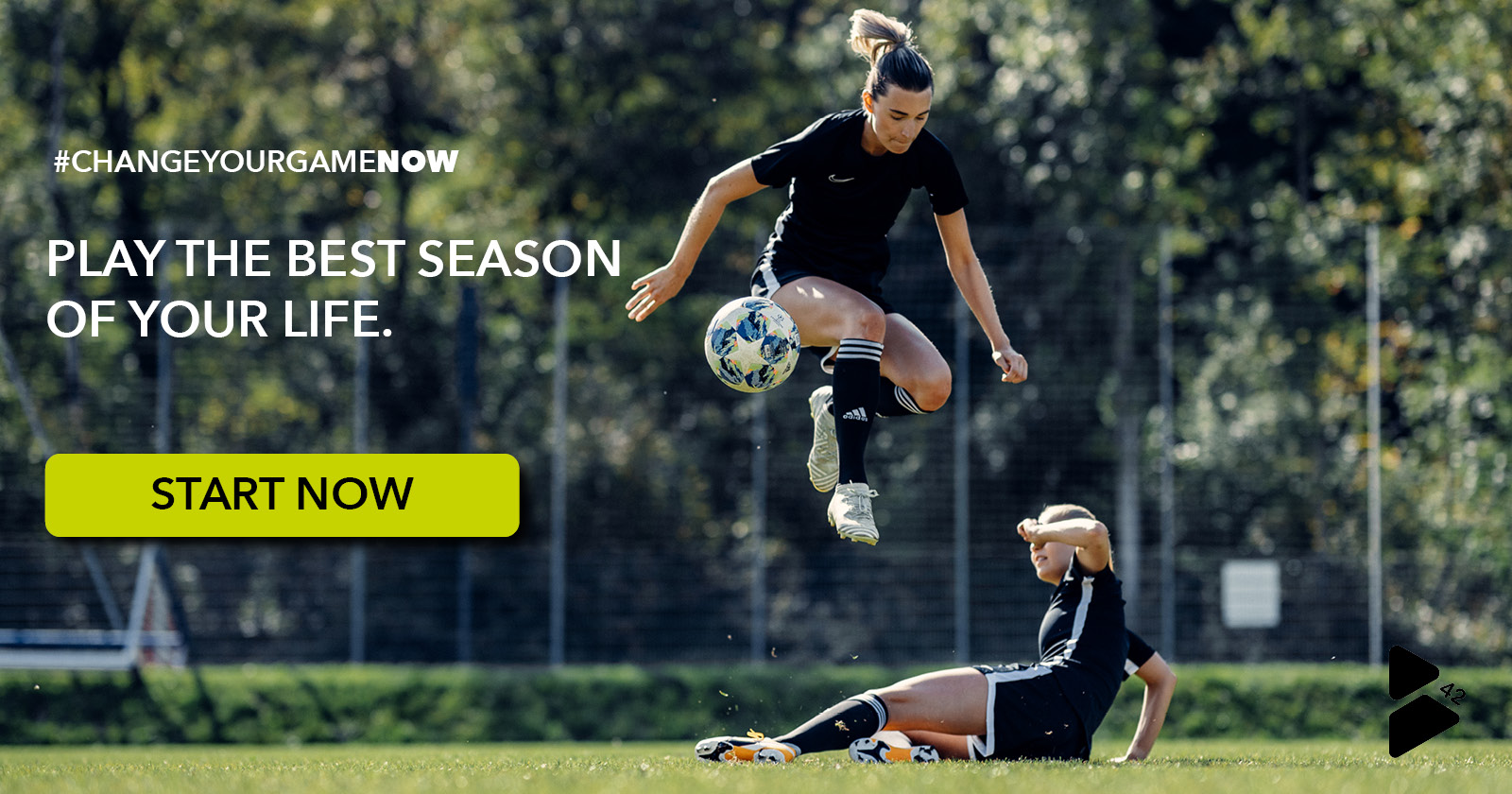 However, you should not put your legs up for several weeks at a time and spend December on the couch until the Christmas goose.
Even after a short period of inactivity, a complete break has a negative effect on your metabolism and, in the long term, on your physical resilience.
Digression: How quickly do you lose skills through inactivity?
The first thing to go is stamina
After a break of about 10 days you will lose about 5-10 percent of your endurance performance.
As a rough guide, you can also calculate this loss, but for a 30-day break, this would be a rough guide value of 15-30 percent.
If you stop any sporting activity altogether - i.e. you do not use any muscular stimuli - you are signaling to your body that the existing musculature is "no longer needed".
The second withdrawal goes to the strength values
After a further ten days you will not only have lost 10 - 20 percent of your endurance capacity, but your strength values will also gradually decrease.
These vary from athlete to athlete, but on average after one month they are only around 70 per cent of their initial level.
In addition to the impairments listed above, there is unfortunately a further measurable deterioration in your performance and changes in your hormone balance.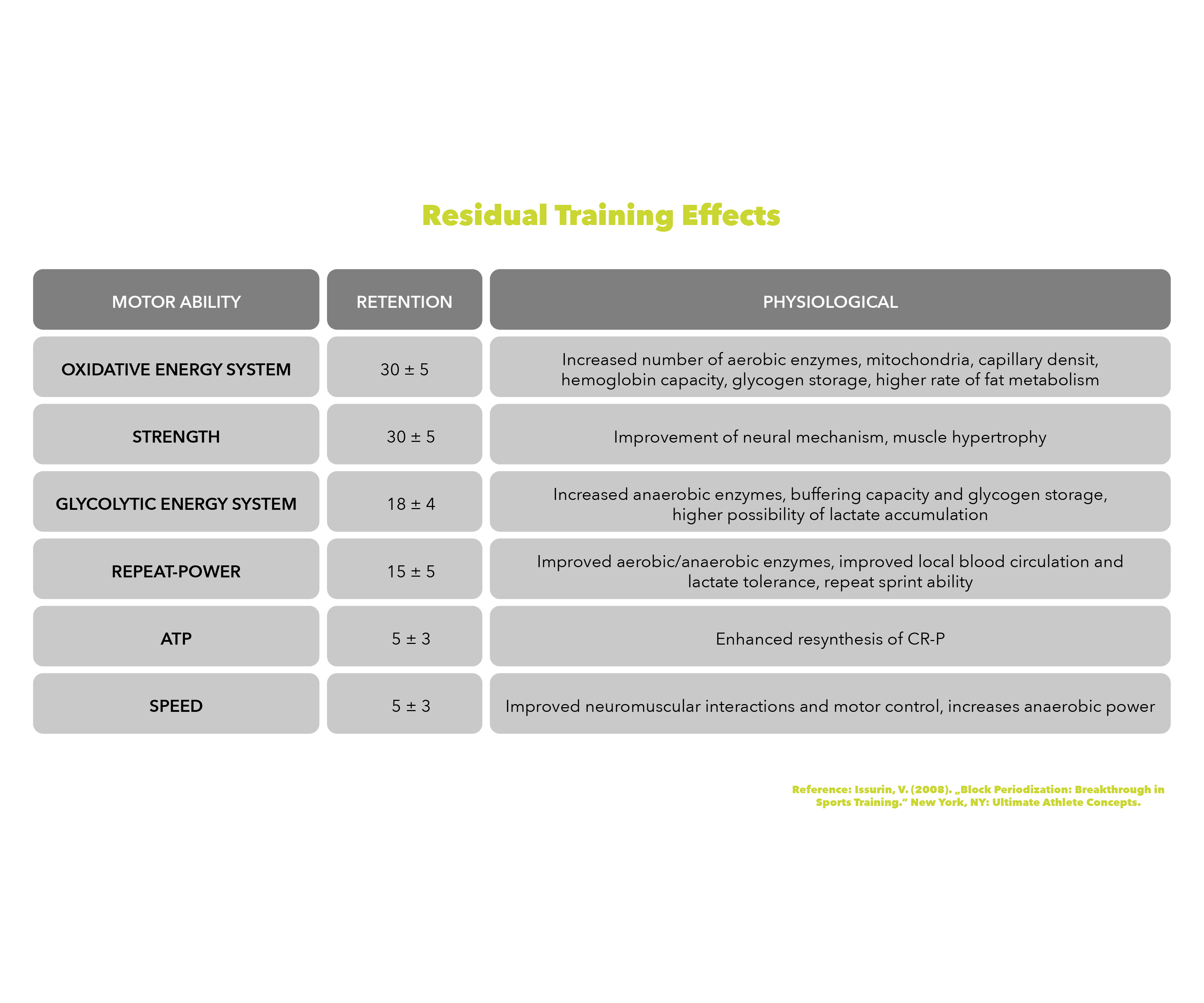 What can I do to lose as little as possible of my fitness levels during winter break?
Keyword: nutrition.
Due to a reduced total calorie requirement resulting from limited physical activity, you tend to gain weight more quickly during the period of gingerbread and mulled wine.
So if you do less exercise but add the same or more calories, you will quickly end up with one or two fat pads on your ribs and the nickname "Ailton" at the end of the winter break.
Keyword: training.
Therefore, it is worthwhile to start training again during the winter break after an initial regeneration phase.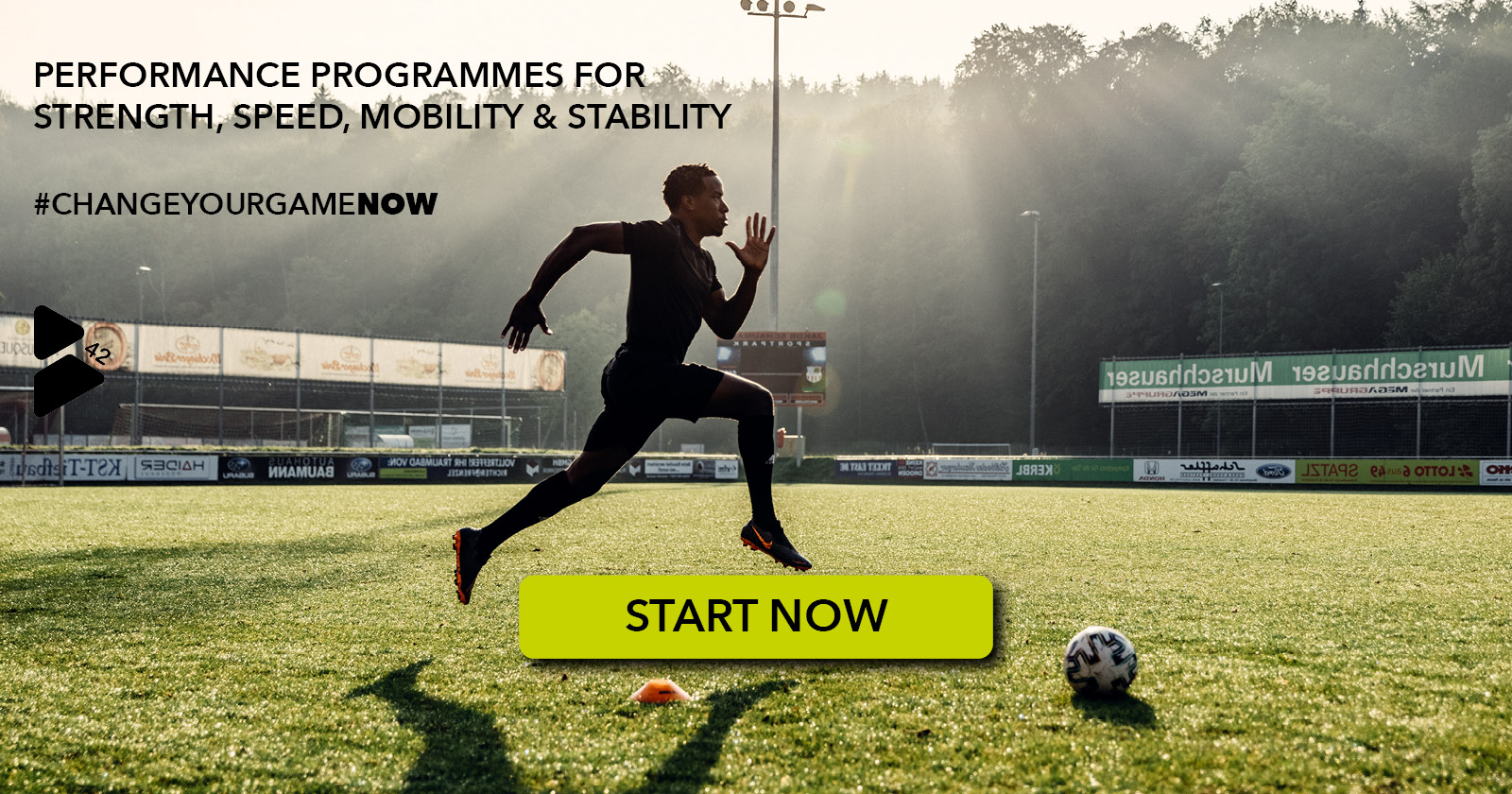 What mistakes can you make in training during the winter break?
Too long a break from training, too long endurance runs: longer is not necessarily better in this case.
"Worst Case", you will have to take a break from injury as early as the preparation stage.
Winter break is anything but a walk in the park for your musculoskeletal system: hard training sessions, freezing temperatures, little time to regenerate. Only a prepared body can withstand this extreme strain.
Excursus II: Why strength training in winter?
The broader the athletic base - the higher the peak performance
More than 500 actions such as sprinting, passing, shooting, jumping or changing direction have to be completed by the modern football player. Statistics even speak of an increase of more than 85% in sprint performances over the last ten years. What do you need as a footballer to be able to perform fast and explosively in spring?
A basic foundation of athletics - and that's exactly what you can work on in winter. The broader your athletic foundation, the higher your performance peak can be.
But it is not only your speed that benefits from - literally - "strong" athletics.
More power in aerial fights or ground duels gives you a more stable basic position, less susceptibility to injuries and minimises the negative effects of muscular imbalances.
How can I train with B42 during the winter break?
The GAMECHANGER Offseason - our programme for the winter break - gives you this basic athletic tool easily via App. Four strength units per week plus two additional Mobility workouts mix your personal training cocktail - without a straw, but with a taste of success.
The strength programme of a football player should therefore consist mainly of functional exercises such as squats, lungs, push-ups, pull-ups etc., because these also promote the interaction of small muscles.
What about endurance runs - yes or no?
If it's about the typical one-hour endurance run on the road at a relaxed to slightly strenuous pace, we have a clear "NO" for you.
With the Gamechanger you train in intervals, i.e. exertion-pause-exertion etc., thereby simulating a game or training situation. Thus, our premium guide prepares you perfectly for the "football start".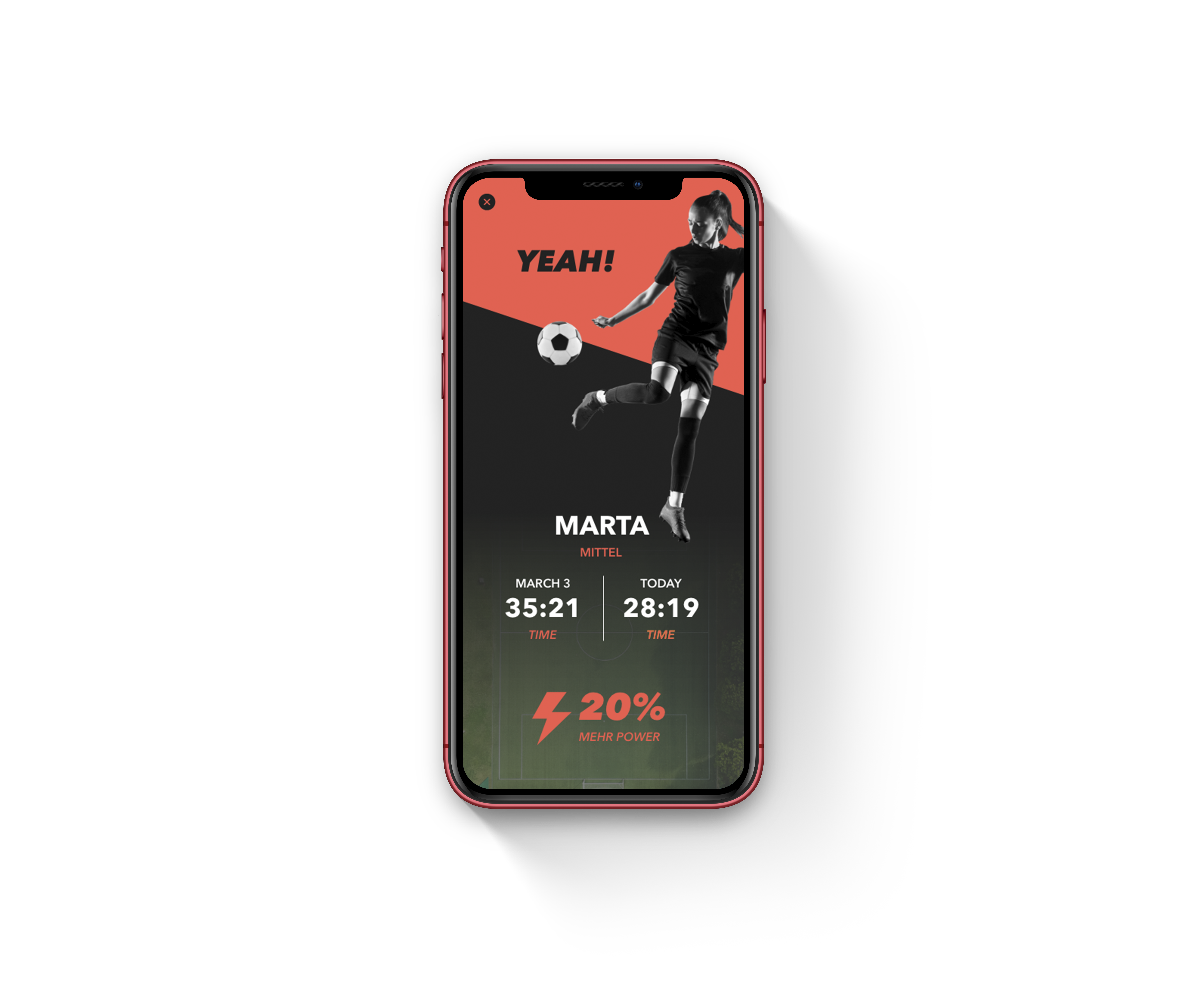 However, we're also currently working on an endurance programme specific to football - designed by experts from the Bundesliga and adapted for all amateur players. We can hardly wait until we can finally present our endurance programme to you.
Leon Goretzka is not only a role model for us in training
So if you want to take advantage of the winter break, why not take Leon Goretzka as a model? Take advantage of the weeks around Christmas to work on your fitness. And come back to the pitch in the new year - as fit and energetic as never before.
By the way, Goretzka has not only used the phase of the last lock-down to take his physical condition to a new level. He has also launched the "We kick Corona" initiative with Joshua Kimmich, which collects donations for charitable associations and social institutions.
In addition, no other German national player positions himself so unequivocally against racism, anti-Semitism and for moral courage as the midfield star from FC Bayern - and thus transports the messages that we at B42 carry in the brand core. Because we see more in football than just a sport.
So maybe it is just the pre-Christmas period when you can do something for yourself, but also for society. Take care of your body. work on your fitness. But at the same time, look at the big picture and think of those whose last concern is getting out of the Christmas season fit and without being overweight.
Download now the B42 App:


Be Fearless.
Be Focussed.
B42
Sources
Faigenbaum, A.D., Meyer, G.D. (2010). Resistance training among young athletes: safety, efficacy and injury prevention effects. British Journal of Sports Medicine, 44(1). 56-63.
Haff, G.G., Triplett, N.T. (2015). Essentials of Strength Training and Conditioning (4th ed.). Champaign, IL: Human Kinetics.
Young, W.B. (2006). Transfer of strength and power training to sports performance. International Journal of Sports Physiology and Performance, 1. 74-83.
Bauer, Gerhard: Lehrbuch Fußball, München, 6. Auflage, 2001
Bisanz, Gero/Gerisch, Gunnar: Fußball,Kondition Technik Taktik und Coaching, Aachen, 2008
Dargatz, Thorsten: Fußball Konditionstraining, München, 2008
Geese, Rolf: Erfolgsfaktor Konditon, Aachen, 2009
Grosser, Manfred/Starischka, Stephan/Zimmermann, Elke: Das neue Konditionstraining, für alle Sportarten, für Kinder, Jugendliche und Aktive, München, 9. Auflage, 2004